Article originally posted on www.erieinsurance.com

(opens in new tab)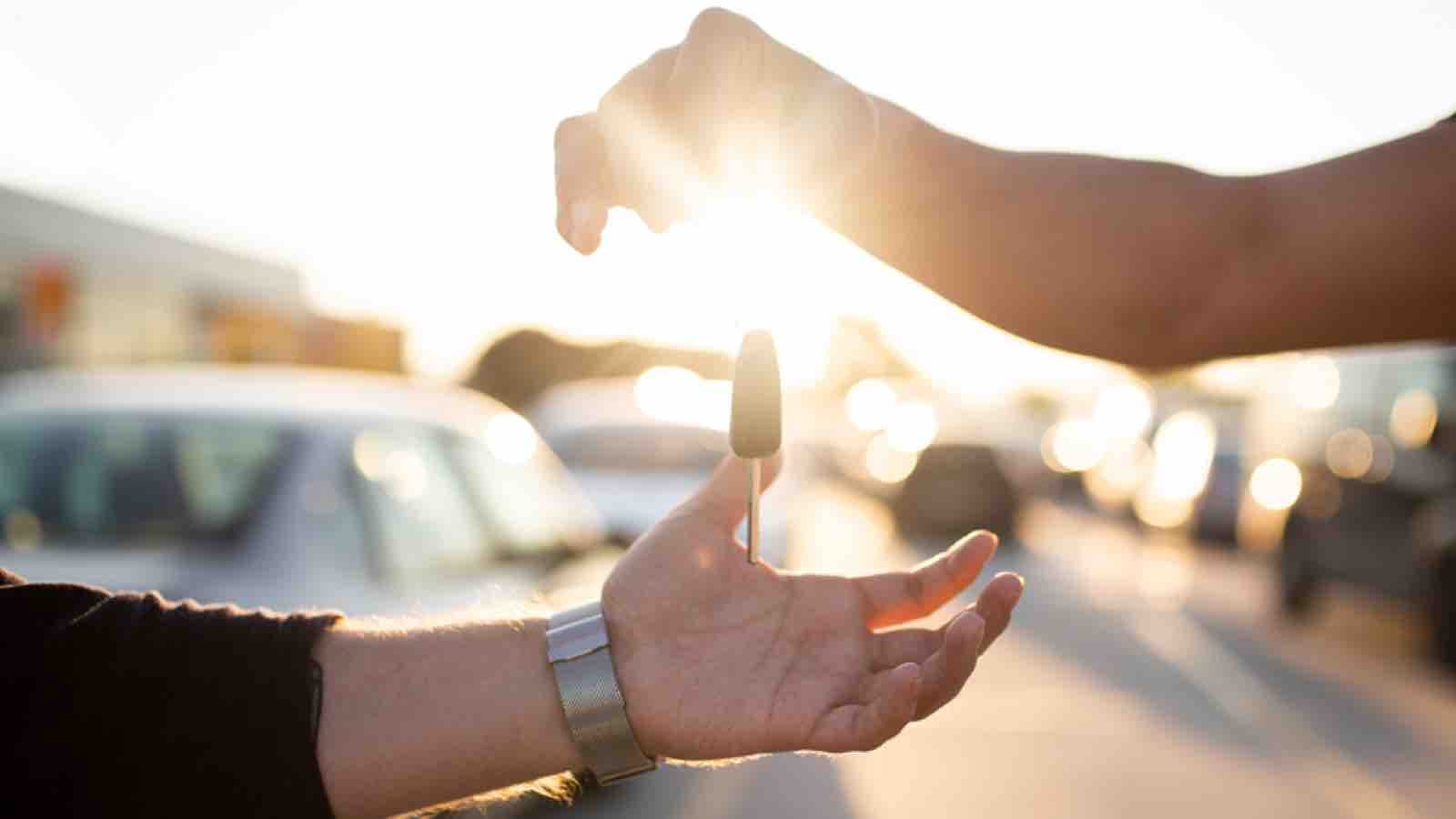 There's nothing better than that new car feeling. But before you drive your new ride off the lot, you often have to decide what to do with the car in your driveway.
When it comes to getting rid of a used car, you have two options: selling it yourself or trading it in. (If money isn't an issue, cars also make great charitable donations.)
There are pros and cons to each approach. A private party sale can net you a higher profit, but it also takes a lot more work. Meanwhile, trading in your car to the dealer is fast and easy – but it will probably net you less cash in the process.
Looking to get the best bang for your buck? Here are a few ways to maximize your car's trade-in value.
HOW TO GET THE BEST TRADE-IN VALUE FOR YOUR CAR
Know the value of your car. When it comes to car buying, knowledge is power. So before you head to the dealership, research the value of your current car using a tool like Kelley Blue Book. Knowing your trade-in value will let you know if the dealer's offer is fair.
Shop around. Every dealership prices trade-ins differently. Experts recommend getting at least three estimates from competing dealers. This can help ensure you get top dollar for your old car.
Debts make a difference. You can still trade in a car you owe money on, but it's important to know that debt still comes out of your pocket. This means you'll ultimately get less cash from your trade. Owe more than your car's worth? Expect that negative equity to get rolled into your next car loan.
Prepare for the sale. A deep clean and a record of repairs can make your car more marketable, and possibly fetch you a higher trade-in price. So keep that extra paperwork for some added bargaining power.
You'll need to negotiate. Just because a dealer makes a trade-in offer doesn't mean you have to accept it. Following the above tips, like getting multiple offers and knowing your car's trade-in value, can be powerful negotiating tools. (Want more advice? Read these 8 negotiating secrets from a former used car salesman.)
Following these tips can help increase the value of your trade-in, getting you into a new car for less cash. But once you get the keys to your dream car, you'll need to make sure it's protected.
AUTO INSURANCE WHEN BUYING A NEW CAR
When you're driving that new car off the lot, you might wonder: Do I have auto insurance?
Good news: If you're an ERIE customer, the short answer is usually "yes." Read this related blog post on how insurance can (and can't) roll over when you buy a new car.
Remember that a brand-new car depreciates the moment you drive it off the lot. So if your car gets totaled, you could be in a tough spot if the actual cash value of your car is less than what you still owe on your car loan.
Protect your investment with the New Auto Security Coverage Endorsement.* Your agent can add it to your ERIE auto policy for a few extra dollars per month. Buying a used car? The endorsement also offers "better vehicle replacement" – so if yours gets totaled, we'll cover the cost to replace it with a same or similar make of vehicle up to two model years newer with up to 30,000 fewer miles. (Nice!)
Learn more about auto insurance from ERIE or talk to your local agent for a personalized quote.
*Vehicle is considered new when less than two years old. Eligible vehicles must carry both comprehensive and collision coverage and replacement value must be based on a comparable model. The endorsement is sold on a per-vehicle basis, not per policy, and contains the specific details of the coverages, terms, conditions, and exclusions. Please note that New Vehicle Replacement and Better Vehicle Replacement do not apply to leased vehicles; only the Auto Lease/Loan Security Protection applies to leased vehicles. Coverage is not available in all states. Insurance products are subject to terms, conditions, and exclusions not described here. Ask your ERIE agent for details.

A better insurance experience starts with ERIE.
Haven't heard of us? Erie Insurance started with humble beginnings in 1925 with a mission to emphasize customer service above all else. Though we've grown to reach the Fortune 500 list, we still haven't lost the human touch.
Contact Robert C Benner Insurance today to experience the ERIE difference for yourself.
Filed Under: Car Sense